Our Mission
To provide the best of care to our patients, and the best of service to our clients.
Our Founder
Dr. Ferguson considers himself a horseman as well as a veterinarian. Respect for the horse has and always will be paramount to guiding his way of life. Graduating from the University of Florida in 1976 with a Bachelor of Science degree in animal science, he went to work at the prestigious Hobeau Farm in Ocala, Florida. The farm had bred and raced many great horses, including two different horses to beat Secretariat, Prove Out and Onion. After two years working there, and a year working for a large veterinary practice, M.B.Teigland and Associates, at south Florida racetracks, he entered the University of Florida College of Veterinary Medicine.
He got all As, and graduated with the distinguished Upjohn Award for best equine student clinician, in 1983. He went back to Dr. Teigland's practice for another four years before starting his own practice in Ocala, Florida, in 1987.
Although proficient in all areas of equine practice, Dr. Ferguson's primary interest has always been the racehorse, with emphasis on diagnosis and therapeutic options in racehorse injuries. He is in the process of writing a peer reviewed paper on the treatment of tendon injuries with dry needle therapy. A modality that has shown great promise. Just recently he is primarily focused on his finding and developing a simple mineral supplement that not only treats OCD's and sesamoiditis, but might also be a disease modifying agent for osteoarthritis, not only in horses, but people and all animals.
Also within the confines of practice management Dr. Ferguson and this practice are moving forward with a concept of individual veterinary practice's having co-operative ownership of a practice facility. So all associates listed will maintain their own practices with billing going through the central office. And within that framework there will be potential for clients to have a form of ownership as well.
Dr. Ferguson is a member of AVMA, FVMA, AAEP, and FAEP. He is currently licensed in the states of Florida, Kentucky, Maryland, New York, Pennsylvania, Illinois, Louisiana, California, Texas and South Carolina.
Our Clients
Happy!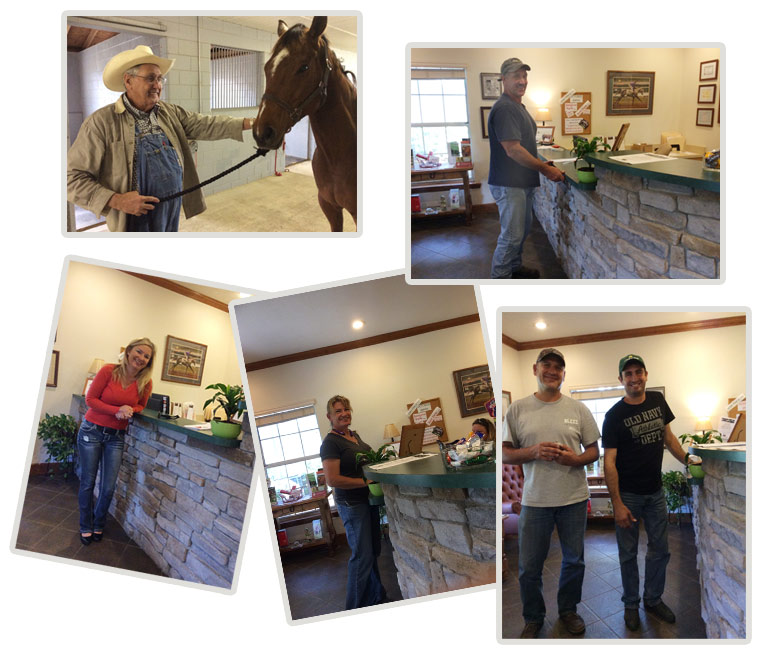 Meet Our Associates