Horace Osborne "Sam" Ferguson, III, DVM
Dr. Ferguson graduated from the University of Florida College of Veterinary Medicine in 1983, Magna Laude and the distinguished Upjohn Award for best equine student clinician. His primary interest is the performance and race horse, with emphasis on diagnosis and therapeutic options in their related injuries. Current interests also include   study on bleeding in the performance horse as it relates to allergies, standing arthroscopic surgery, and innovative ideas on treatment of tendinitis and suspensory desmitis. Having established his practice in Ocala in 1987, he has cared for many champions, serving some of the country's top owners and trainers. He also breeds and races a select few racehorses. A member of AVMA, FVMA, AAEP, and FAEP, Dr. Ferguson is licensed in Florida, Kentucky, Maryland, New York, Pennsylvania, Illinois, Louisiana, Georgia, California, Texas and South Carolina. 
John Peloso, DVM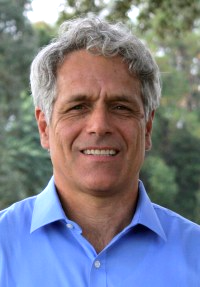 Dr. John Peloso obtained his DVM from the Ontario Veterinary College in 1987 after which he worked for two years at a standardbred racetrack practice in Ontario, Canada. In 1992, John completed a surgery residency and Master's degree at Michigan State University.  He became board-certified as a specialist in the American College of Veterinary Surgery in 1993 after which he worked as a surgeon at Texas A&M University and in private practice in Louisville and Lexington, KY.
In 1998, Dr. Peloso moved to Ocala, FL to develop a practice with an emphasis on Thoroughbred racehorses in training. Wishing to provide exceptional veterinary services to the equine population in Ocala, John founded the Equine Medical Center of Ocala (EMCO) with partner Dr. Corey Miller in 2003.  John served as surgeon and managing partner of the practice until 2020 when he sold his practice shares to focus on his interest in imaging and management of equine athletes.
In 2022, Dr. Peloso founded Florida Equine Imaging & Sports Medicine which has its home at Ferguson and Associates Equine Hospital in Ocala, Florida.  In this practice, John strives to provide advanced imaging of the equine musculoskeletal system and surgical management to aid in maximal performance by the equine athlete.